Landscaping in Carlisle, IA
No matter how small or large your yard is, landscape maintenance is mandatory. However, you sometimes need landscape remodeling, new elements you want to add, structure building, and so on. Don't you hate it when you have to hire multiple companies for different jobs only to learn the second disagree with what the first have done? In the situation where you have to manage a larger property, things become even more complicated. You get a landscaping company for plant installations, another for hardscapes, and yet another for regular cleanups or snow removal. If you find this annoying, we have some good news: our landscaping company in Carlisle, IA, is your one-stop-shop for all your landscaping needs!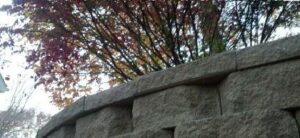 What Integrated Services like Landscaping in Carlisle, IA Can You Get with Us?
The first thing to know is that we are a reputable landscaping service provider in Carlisle, IA, since 2010. Our company grew and expanded, branching out to offer our customers everything they needed under one roof. With an A+ rating granted by the Better Business Bureau of Greater Iowa; we strive to provide you with impeccable services implemented by experts in their fields with the latest technologies.
Now that we made the introductions, let us tell you what we consider to be integrated landscaping in Carlisle, IA:
Landscape design – we work with landscaping architects to create or remodel your property and turn it into the outdoor space of your dreams.
If you need us to, soft landscape installations add new plants, shrubs, and hedges to your landscape to spruce space up with color, scent, texture, hierarchy, movement, etc.
Hardscape installations – our experts in landscaping in Carlisle, IA, have a solid background in structural engineering and constructions. We can build you patios, pavers/edging, ponds, other water features, retaining walls, irrigation installations, underground gutter spouts, etc.
Landscape maintenance – there is no use in building and adding all these elements on your property and letting you care for them alone. Our landscaping services in Carlisle, IA, include lawn care, pesticide applications, aeration & dethatching, pruning and trimming, fertilization & weed control, and more!
Regular landscape cleanups and snow removal – a beautiful property needs constant care. You can rely on us for regular/seasonal cleanups, snow removal, and other maintenance programs.
Call us now for a free estimate and get the best landscaping in Carlisle, IA money can buy! Our work is risk-free for you because if you are not happy with any of our results, we come back and do the job for free until you are 100% satisfied!