Landscaping in Indianola IA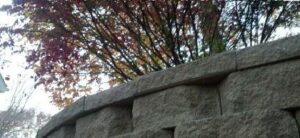 Landscape renovations are useful when you want to fix damages, spruce up your outdoor space, improve curb appeal, or save money with maintenance. Whether you wish to remove and replace your existing landscaping in Indianola or redesign it to meet your current needs better, you need a professional team of landscaping professionals and builders to turn your project into reality. A new, revamped landscape compliments your home's architecture, adds beauty and value to the property and offers you a serene and elegant place to enjoy. Today, our experts in landscaping in Indianola, IA, are here to tell you what they can do for you in this regard!
Why Should You Choose Us for Renovation Landscaping in Indianola, IA?
Excel Lawn and Landscape have over ten years of experience in soft landscaping, hardscaping, structural engineering, and landscape design. When it comes to renovations – no matter why you want us to revamp and remodel your outdoor space – we are the best in our field. Here is how we work and why you should entrust us with your project:
We conduct a thorough evaluation of the property, identifying the landscape's strengths and vulnerabilities, opportunities, and needs.
Our landscape architects in Indianola, IA, will assess how you use your space or use it. We will then mix in our expertise and ideas, goals, budget, and project schedule to develop a plan that satisfies your wishes completely.
As renovations for fixing damages go, we offer the following services: dethatching and aeration, fertilization, weed control, pest control applications, trimming and pruning, etc. All these activities aim to improve your landscape's foundation, giving it a boost of health and looks.
When it comes to revamping and upgrading to turn your landscape into a more manageable outdoor space, plant installations, patios and ponds installations, pavers/edging, retaining walls' building, rock and mulch applications, and more.
By choosing our landscape design company in Indianola, IA, you can get all services under one roof. We will do more than give your lawn a trim. To save money and change your landscape's atmosphere and feel, we can mix softscapes with hardscapes, add water elements, etc., so you get the modern space you desire.
Call us now for a free estimate! Remember that our landscaping company in Indianola, IA, offers landscape maintenance and seasonal lawn care services, all backed up by our reputation and guarantees! If you are not happy with the results, we will come back and redo the job for free!