Lawn Care Services in Indianola, IA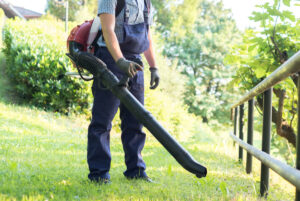 Some homeowners enjoy properties the size of football fields, while others make the best of their small front lawns or back yards. If you are seeking qualified lawn care services in Indianola, IA, but you heard that project size matters, you should come to us! Excel Lawn and Landscape offer science-based, integrated lawn care services in Indianola, IA, regardless we have to care for pasture or a cozy yard. Our company has the competence and experience to deal with all property sizes and meet your dream, needs, and expectations with no fuss and no effort. If you are looking for a company able to provide you with outstanding lawn maintenance or other lawn care services in Indianola, IA, it means you have to learn a few things about us!
Who We Are and What Lawn Care Services in Indianola Can Our Company Provide
We are a locally operated lawn care, and landscaping business founded almost ten years ago in Iowa. Today, one of the highest-ranked lawn service contractors in the state, proudly having an A+ rating with Greater Iowa's Better Business Bureau.
We work only with trained, certified, and licensed professionals in lawn care management, pesticides and chemical applications, landscape design and installations, structural engineering, etc. We also hold a state of Iowa dealer nursery license.
We treat any lawn and yard individually, tailoring each project to fit the property's size.
We build on the lawn's fortes as we make sure we test the soil, assess environmental conditions, and understand your yard's vulnerabilities and improvability.
We give our 110% when designing and building your landscape, no matter if you need just a simple sod installation, flower planting, or tree trimming, or you aim for complex landscaping projects.
Our lawn care activities range from the simplest mowing (one time or seasonal) to the most complex perimeter pest control and tailored applications for fertilization, weed control, and insect control.
If you work with our company, you get excellent and transparent prices. You also get a full range of landscaping services besides lawn care services in Indianola, IA: landscape architecture, patios, ponds, retaining walls, irrigation systems' maintenance, installation of new plants, regular yard cleanups, snow removal, etc.
One crucial thing to know is all our services (one-time jobs or seasonal lawn care programs) are risk-free. We come back to redo the job if you call us to pinpoint results that do not satisfy you! Contact us now and we will come back with a free estimate, no matter how small or vast your lawn is!