Lawn Treatments in Urbandale IA
Maintaining the health and aesthetic appeal of your lawn and landscape requires continuous, tailored attention and management year-round. With the advent of spring, homeowners must initiate an all-encompassing regimen of fertilization and weed control tasks to promote the healthy flourishing of their soils, grasses, vegetation, and trees. Recognizing this, many homeowners kickstart their annual lawn treatment preparations by seeking the expertise of a trustworthy lawn care company in Urbandale, IA. After all, having the guidance of certified experts for the best lawn treatments in Urbandale, IA, greatly enhances your long-term planning! So if you're looking for assistance in keeping those pesky weeds at bay this year, we're ready to help! Our skilled technicians can provide you with the most effective year-long lawn treatments Urbandale IA has to offer!
Qualified Lawn Treatments in Urbandale, IA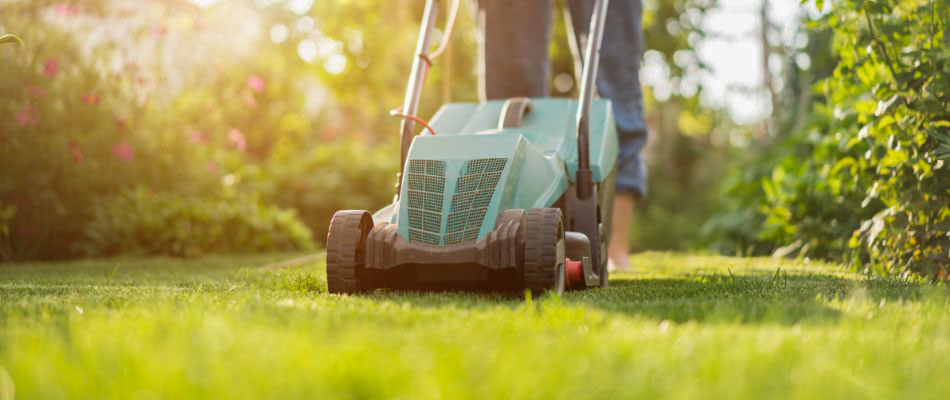 Excel Lawn and Landscape LLC have been operating in Greater Iowa since 2010. We gained loyal clients over the years and expanded our service range. It is why we have some of the highest ratings in the state when it comes to lawn care, landscaping, and lawn treatments. We currently take pride in an A+ rating with Greater Iowa Better Business Bureau and an excellent position with BuildZoom. But let's see more about how we approach lawn treatments in Urbandale, IA:
Regular soil and vegetation evaluations – before and after applying our treatments to adjust our approach to your current lawn's needs.
Lawn fertilization and weed control all year long through science-based programs.
Integrated interventions to boost the success of our lawn treatments in Urbandale, IA, including insect control, pesticide applications, mole control, lawn aeration, power raking/dethatching, overseeding and sod installations, mulching, and more.
Eco-friendly, safe programs, based on tailored blends of substances and treatments, preserve the health of your property and the micro-ecosystem living on it.
Why Should You Choose Our Lawn Treatments in Urbandale, IA?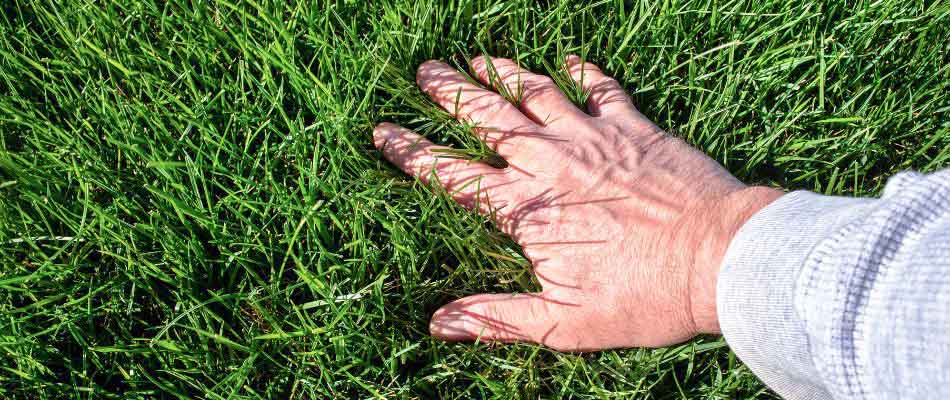 If you've been on the hunt for exceptional lawn treatments in Urbandale, IA, your quest ends here. Our company is committed to providing a harmonious blend of intricate lawn fertilization solutions and sustainable landscape interventions year-round to all our esteemed customers. We're not just about delivering services; we're about delivering satisfaction. Hence, we offer a 100% satisfaction warranty for any service we provide. If our results don't leave you thrilled, we'll reapply the treatments absolutely free of charge! But that's just the beginning, stick around to learn more about why we should be your top choice!
We practice affordable prices and transparent billing policies;
Our technicians carry state-issued certifications in pesticide and chemical applications;
We are all licensed and insured professionals ready to help you 24/7.
Do you want fast, trustworthy, and unfailing lawn treatments in Urbandale, IA, at good prices and great customer support? We are the ones to contact right now!