Excel Lawns & Landscape provides Lawn Care, Landscaping, Fertilization, Weed Control, and Snow Removal Services in the Des Moines Metro Area.
Excel Lawns & Landscape is a family owned and operated lawn care and landscaping service in the heart of Des Moines. During Excel's creation, our goal was to provide our customers with a reliable, affordable, turnkey landscaping and lawn care service. Because of this, our customers can reclaim their time and spend those nights and weekends doing what truly matters to them. Thankfully, we are achieving that goal one project at a time.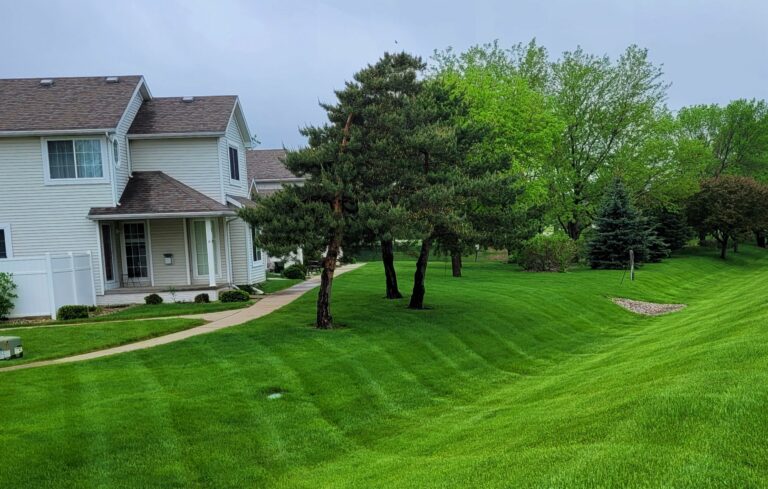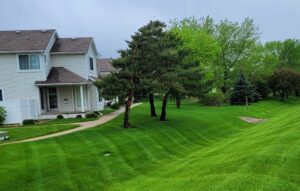 We are a fully licensed lawn care and landscape service with a carefully selected team of individuals who will give our customers peace of mind. No matter the project size, big or small, our team and hi-tech equipment has you covered throughout the year.
Everyone's idea of a yard is different, and that is ok. Our hope is that your property and space functions in the very best way for you, as you are the one who sees it the most. My idea of a yard has changed over the years now with a special needs son and a 1- year -old daughter. The yard is a place for rolling, slides, and water toys. But, at this moment, that is what is needed for our family.
Things change. And the beautiful part of a yard is that it can change with you. Reach out or fill out the form. I'd be happy to create the yard your family dreams of!
There are several lawn care services throughout Des Moines, and we aim to be a cut above the competition.  We take pride in our craftsmanship and helping homeowners reclaim their time. We hope you'll consider these differences that separates us from rest.
Everyone's idea of a yard is different, so we need to take time and truly understand what your goals are and how you want the space to function.
Once we have the foundation set, we can develop a full picture of property needs from: lawn maintenance (lawn care), landscaping, fertilization and weed control, retaining walls, patios, snow removal and so on.
Each lawn is different, from the old growth neighborhoods like Beaverdale to the new subdivisions of Easter Lake. We can adapt our programs to meet and boost your property's true potential and curb appeal.
We are receptive to your ideas, goals, budget, and project schedule. We can quickly assess the scenario and help you to make the best decision.
We have proven expertise, technical skills, education, and training provide. Our employees present a combination of skills and experience that makes them stand out from the crowd and deliver exceptional results.
We constantly invest in our workers' training and education they are able at all times to put to good work their know-how and abilities when it comes to horticulture, agriculture, structural engineering, landscape architecture and construction, safe and organic lawn treatments and heavy machinery operations.
We are passionate about this industry, perfectionists, detail-oriented, and driven.
We hold ourselves to consistent moral and ethical standards. Integrity is the utter most important trait we have. The only time we'll cut corners is when you have a round patio to work on!
Our Fertilizer and weed control programs are licensed from the State of Iowa
Reclaim your time, money and effort trying to dethatch, build retaining walls on your property, fight off weeds or remove snow from the driveway every winter. We are more than willing and trained to care for all these things (and many more), risk-free! Ask for a free estimate and put us to the test!