A beautiful, well-maintained lawn and landscape can significantly enhance the curb appeal of any property. However, pesky weeds can quickly ruin the aesthetic appeal of your lawn or landscaping beds; as well as compete with your plants for essential nutrients and water. If you are tired of battling weeds and losing the fight, our professional weed control service is here to save the day. Let us handle the hard work while you enjoy a weed-free and vibrant lawn and landscape you can be proud of.
OUR EXPERTISE
At Excel Lawns & Landscape, we are experts in weed control service, well-versed in the unique challenges and chemistry of managing weeds in the Des Moines Area Metro. Our skilled professionals are armed with the knowledge and experience to efficiently tackle a variety of weed species. Whether it's dandelions, crabgrass, or broadleaf invaders, we have the effective strategies to keep your lawn pristine. See our work.
CUSTOMIZED WEED CONTROL PROGRAMS
Every property is different, which is why our weed control service includes tailored solutions for your lawn and landscaping beds. When you opt for our specialized weed control treatment service, we'll perform a detailed assessment of your property, pinpointing various weed species and the level of infestation. Our team crafts a personalized weed control treatment plan targeting the unique weeds affecting your lawn and garden.
CHOOSE OUR WEED CONTROL SERVICE
Our weed control service offers a range of benefits that makes us the ideal choice for reclaiming your outdoor space.
Expertise and Experience: Our team of skilled professionals has extensive knowledge of weed species, growth patterns, and the most effective control methods. With years of experience, we know how to tackle even the toughest weed infestations.

Safe and Environmentally Friendly: Your family's safety and the well-being of the environment are our top priorities. We use eco-friendly products and weed treatment practices that minimize negative impacts on your surroundings.

Cost-Effective Solutions: Our weed control treatment and prevention service offer a cost-effective solution to maintain a beautiful and healthy outdoor space. By preventing weed infestations and protecting your turf and plants, you save on future maintenance expenses.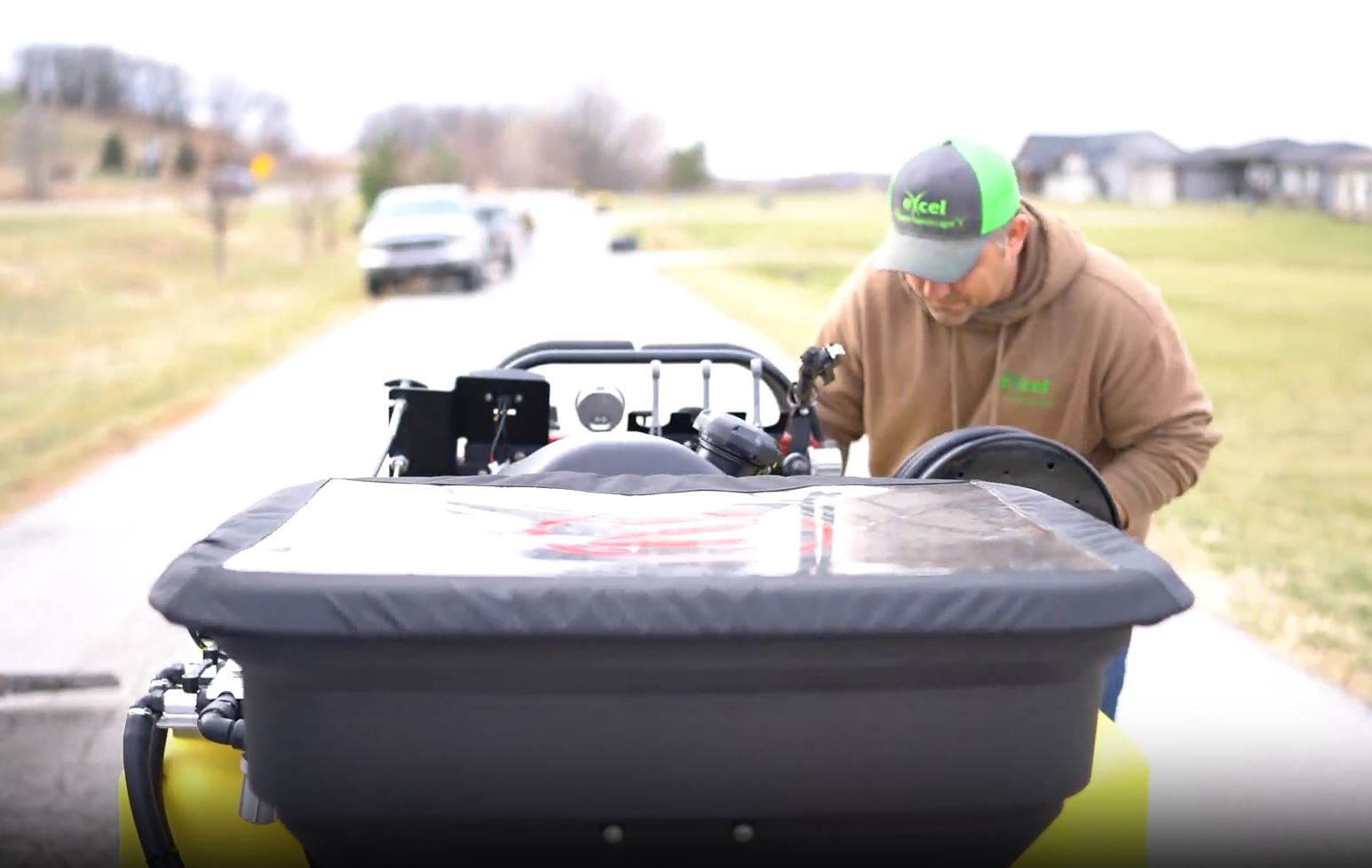 WEED CONTROL SERVICE
Get rid of unsightly weeds with our weed control treatment and prevention services.
Healthy and Aesthetically Pleasing Lawn

Reduced Allergens and Health Hazards

Water Conservation
WEED CONTROL FAQ
You have questions, we have answers. Below are the top questions we get about our Des Moines weed treatment services.
WEED CONTROL ARTICLES
Looking to learn more about weed control. Check out these great articles on that very subject.
Why Choose Excel Lawns and Landscape
Our Des Moines lawn care services can transform your outdoor space into something beautiful and functional.
Get In Touch Today
Reclaim your time and spend those nights and weekends doing what truly matters.
Thank you so much for the quality workmanship you and your team provided to us over the past week or so. The work you did not only looks great but it also provided us with superior results. I appreciate your quality of work, your professionalism, and your very reasonable prices.
Positive: Professionalism, Punctuality, Quality, Responsiveness, Value

The team at Excel Lawn and Landscape performs lawn mowing and weed control currently. I have peace of mind knowing they take care of my yard and plan to have them help with the fence and landscape in the future. Thank you for helping me gain control of the creeping Charlie in my yard and restore my yard's curb appeal!
The crew at Excel worked on our front porch retaining wall. They did excellent work, were courteous, prompt in getting the job done, and even came out a few months later just to double-check the wall during cold weather. Thanks for all you did. I will definitely recommend your services.
Positive: Punctuality, Quality, Responsiveness, Value

I called and they actually answered the phone and it didn't go to voicemail. They came to see the job and gave me a fair quote and a date when they would be able to do it. The job was completed on time and I'm very happy with the work of the team.
The recent ice storm had the sidewalks and driveway a sheet of ice. They came out twice to treat the areas. I was impressed with not only the work they performed but also that I did not have to call them to remind them. Rarely do I encounter from others the great service Excel provided. I am thrilled I hired them.