Winter may have its perks and joys, but it can become a nuisance and plenty of hard work when it comes to snow removal. Keeping your property free from ice and shoveling snow every morning can be psychologically and physically taxing even on the most patient of people. Especially when a huge snow storm hits the Des Moines metro.
The problem with snow removal services is that if you wait for your local Des Moines company to take care of things for you, there's a high risk to walk to work instead of driving. That's not the case with our snow removal services. We are proactive and responsive.
Deicing comes with its own fair share of risks – other companies use rock salt to clear away frozen driveways, pathways, or parking lots. Rock salt, while affordable, is quite detrimental to hard surfaces, as it tends to corrode both concrete and asphalt. Moreover, if you clean your pathways and throw away the mix of snow and deicers on your lawn, the rock salt particulates will infiltrate the soil causing damage to the dormant roots and the overall soil's pH levels. If you add the common injuries people may suffer from while shoveling snow or trying to defrost walking or driving surfaces, you have a clear picture of why snow removal services should only be implemented by professionals.
24/7 AVAILABILITY
Our company's snow removal service and deicing use the latest equipment and vehicles to get the job done. We are available 24/7 and our specialized technicians can spare you the effort and the dangers of snow removal as they work only with powerful and safe tools.
Moreover, we use our own tailored deicing substances and treatments which won't negatively impact your hard surfaces or outdoor structures. We are able to completely haul snow and ice from your property instead of moving it a few feet away.
The treatments and snow removal techniques we use are eco-friendly, affordable, and tailored to suit your property's size and features. Moreover, they will always leave behind trace elements to further protect your driveways and pathways – the next time it snows or freezes we will need less material, therefore the subsequent treatments will be cheaper.
SNOW REMOVAL SERVICE OPTIONS
Our snow removal services can be contracted as a one-time solution to a particular situation, or they can become a regular winter-long service to ensure you a welcomed peace of mind no matter how harsh the cold season is. We will keep sidewalks, parking lots, garage entry alleys, and all hard surfaces clean, and free of ice, snow piles, dirt, and debris so you can move freely and safely and enjoy winter for its benefits.
Give us a call and ask for a free estimate! Our team is more than willing to be put to the test and offer you some of the services that turned us into an industry model of good practices!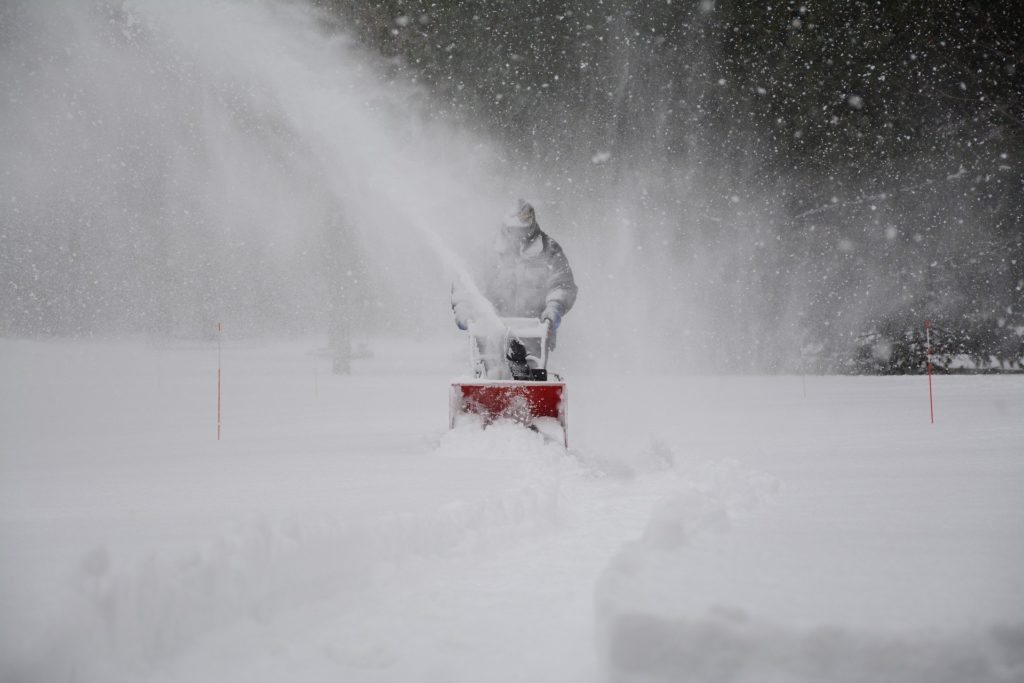 SNOW REMOVAL SERVICE
Let us take care of your snow removal service during the storm season.
Snow removal from sidewalks and driveways

Snow plowing services

Ice control and de-icing services

Salting and sanding services

Snow blower services

Drifting snow removal
SNOW REMOVAL SERVICE FAQ
Why Choose Excel Lawns and Landscape
Our team of snow removal experts are great at what they do. When the snow flys, give us a call for excellent service.
Get In Touch Today
Reclaim your time and spend those nights and weekends doing what truly matters.
The recent ice storm had the sidewalks and driveway a sheet of ice. They came out twice to treat the areas. I was impressed with not only the work they performed but also that I did not have to call them to remind them. Rarely do I encounter from others the great service Excel provided. I am thrilled I hired them.
The crew at Excel worked on our front porch retaining wall. They did excellent work, were courteous, prompt in getting the job done, and even came out a few months later just to double-check the wall during cold weather. Thanks for all you did. I will definitely recommend your services.
Thank you so much for the quality workmanship you and your team provided to us over the past week or so. The work you did not only looks great but it also provided us with superior results. I appreciate your quality of work, your professionalism, and your very reasonable prices.
Positive: Punctuality, Quality, Responsiveness, Value

I called and they actually answered the phone and it didn't go to voicemail. They came to see the job and gave me a fair quote and a date when they would be able to do it. The job was completed on time and I'm very happy with the work of the team.
Positive: Professionalism, Punctuality, Quality, Responsiveness, Value

The team at Excel Lawn and Landscape performs lawn mowing and weed control currently. I have peace of mind knowing they take care of my yard and plan to have them help with the fence and landscape in the future. Thank you for helping me gain control of the creeping Charlie in my yard and restore my yard's curb appeal!