Growing a green lawn in your home isn't as easy as just watering it. No other service is likely to have as big an impact on the color and health of your grass as properly utilizing lawn fertilization services – because it can be tough to get fertilization right on your own. The specific needs of your lawn, influenced by grass type, soil quality, and local growing conditions, can be expertly met by our services, ensuring your lawn receives all the nutrients it needs to flourish.
Fertilization projects for homeowners are often trial-and-error experiments, which can be problematic. As they have basic knowledge about fertilizers and weed control products but lack the expertise and skills when they try to apply treatments on their properties.
Did you know that some fertilizers should not be applied in the summer or when conditions are not favorable because they may burn and completely damage the lawn? These little details are what makes or breaks a flourishing lawn.  Not to mention other aspects of your property, from grasses to insects, may suffer due to the products and methods used.
CHOOSE OUR LAWN FERTILIZATION SERVICE
At Excel Lawns & Landscape, we have a team of experienced and knowledgeable lawn care professionals offering top-notch lawn fertilization service. Our experts are well-versed in the science of lawn fertilizers and understand the specific nutrient requirements of Iowa's cool season grass types. With our expertise, you can trust that your lawn will receive the best care possible.
CUSTOMIZED FERTILIZATION PLANS
We recognize that every lawn is unique, and a one-size-fits-all approach won't yield optimal results. That's why we offer customized fertilization plans tailored to the specific needs of your lawn. After evaluating your soil through soil sample testing, we can develop a personalized fertilizer regimen to ensure your lawn gets the nutrients it needs to thrive.
PREMIUM QUALITY FERTILIZERS
We use only high-quality, environmentally friendly fertilizers that are safe for your family, pets, and the environment. Our premium fertilizers are formulated to provide a balanced blend of nutrients, promoting healthy root growth, lush greenery, and increased resilience against stressors.
PROPER APPLICATION TECHNIQUES
Applying lawn fertilizers correctly is crucial to achieving the desired results without harming your lawn. Our lawn care professionals are trained in proper application techniques to ensure even distribution to prevent over-fertilization, which can lead to negative effects. With our precise approach, your lawn will receive the nutrients it needs.
COMPREHENSIVE LAWN CARE SERVICES
Our lawn fertilization service is just one part of our comprehensive lawn care offerings. We provide a range of services, including lawn mowing, aeration, weed control, and pest management, to create a holistic approach to lawn health. By choosing our services, you can have peace of mind knowing that your lawn will be meticulously cared for year-round.
KNOWLEDGEABLE & LICENSED
Our company is licensed and certified with the state of Iowa with regards to fertilization, and we have the ability to provide you with year-round, customized interventions. We offer soil assessments. While we understand the chemistry and pH of your soil, we also determine your soil's fertilization needs. We consider the impact of weather, the environmental requirements, and the meteorological challenges you have to face all year round. The next step is the vegetation assessment – as some plants are more vulnerable to weeds than others, also considering the presence of insects and wildlife able to propagate the spreading of weeds. Check our examples of work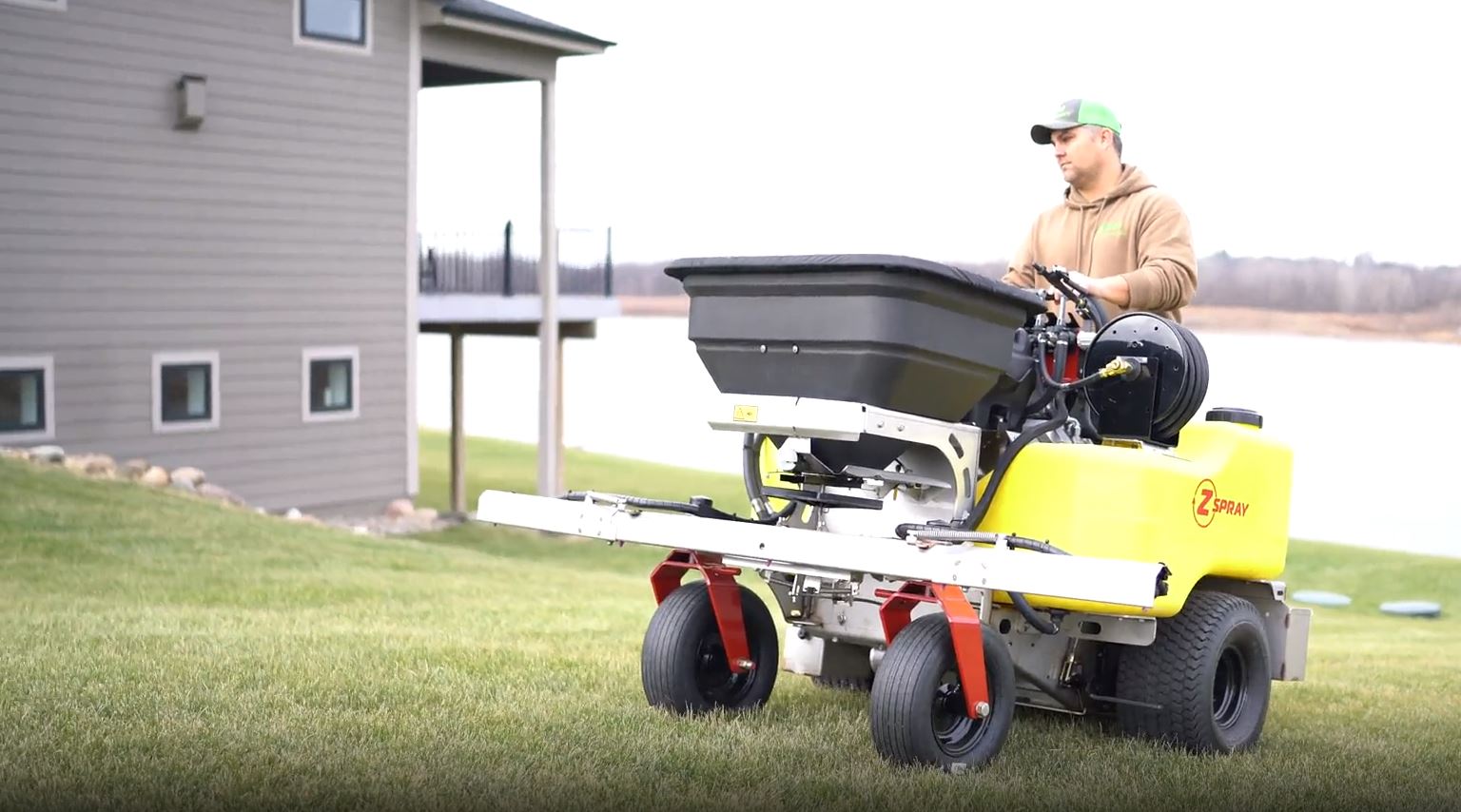 LAWN FERTILIZATION SERVICES
Our lawn fertilization service is a custom-tailored to the Des Moines Metro Area to ensure maximum effectiveness.
Nutrient Balance and Soil Health

Correcting Nutrient Deficiencies

Increased Resistance to Stress and Pests

Time and Resource Efficiency
LAWN FERTILIZER FAQ
You have questions, we have answers. Below are the top questions we get about our Des Moines Metro Fertilization services.
Why Choose Excel Lawns and Landscape
Our Des Moines lawn care services can transform your outdoor space into something beautiful and functional.
Get In Touch Today
Reclaim your time and spend those nights and weekends doing what truly matters.
Thank you so much for the quality workmanship you and your team provided to us over the past week or so. The work you did not only looks great but it also provided us with superior results. I appreciate your quality of work, your professionalism, and your very reasonable prices.
Positive: Professionalism, Punctuality, Quality, Responsiveness, Value

The team at Excel Lawn and Landscape performs lawn mowing and weed control currently. I have peace of mind knowing they take care of my yard and plan to have them help with the fence and landscape in the future. Thank you for helping me gain control of the creeping Charlie in my yard and restore my yard's curb appeal!
Positive: Punctuality, Quality, Responsiveness, Value

I called and they actually answered the phone and it didn't go to voicemail. They came to see the job and gave me a fair quote and a date when they would be able to do it. The job was completed on time and I'm very happy with the work of the team.
The recent ice storm had the sidewalks and driveway a sheet of ice. They came out twice to treat the areas. I was impressed with not only the work they performed but also that I did not have to call them to remind them. Rarely do I encounter from others the great service Excel provided. I am thrilled I hired them.
The crew at Excel worked on our front porch retaining wall. They did excellent work, were courteous, prompt in getting the job done, and even came out a few months later just to double-check the wall during cold weather. Thanks for all you did. I will definitely recommend your services.