As the colors of autumn grace our surroundings, the falling leaves create a mesmerizing sight. However, without proper leaf removal, the beauty of this season can lead to a messy and unhealthy landscape. Our professional Leaf Removal Service is designed to maintain the pristine appearance of your property while ensuring the health and well-being of your lawn and garden.
To enhance the health and appearance of your lawn, we provide optional lawn aeration and dethatching services. These practices improve soil aeration, water absorption, and nutrient penetration, further promoting a lush and vibrant lawn.
For environmentally conscious clients, we offer mulching as an option. Mulching leaves can provide natural nourishment to the soil, enriching it with organic matter and reducing the need for synthetic fertilizers.
BENEFITS OF PROFESSIONAL LEAF REMOVAL SERVICE
By entrusting your leaf removal to our professional team, you save valuable time and effort. Our efficient and meticulous approach ensures a tidy and well-groomed landscape, enhancing the appearance and curb appeal of your property.
Regular leaf cleanup also plays a vital role in maintaining a healthy lawn. Excessive leaf buildup can create a breeding ground for lawn diseases, such as snow mold. Our leaf cleanup service helps mitigate these risks, ensuring a healthy lawn when spring arrives.
WHY CHOOSE OUR LEAF REMOVAL SERVICE
At Excel Lawns & Landscape, we have a team of highly skilled professionals with years of experience in leaf removal. Our experts understand the nuances of handling different types of leaves, ensuring an efficient and thorough clean-up process. With our experience, you can trust that your landscape is in capable hands.
Our professional leaf removal service ensures that your landscape remains immaculately clean and tidy throughout the fall season. With state-of-the-art equipment and skilled technicians, we efficiently gather and remove leaves, leaving your property looking picture-perfect and enhancing its overall curb appeal.
Our leaf removal service goes beyond aesthetics; it also promotes the health of your lawn and garden. Excessive leaf buildup can smother grass, leading to disease and inhibiting growth. By removing leaves promptly, we ensure your lawn remains lush, vibrant, and disease-free.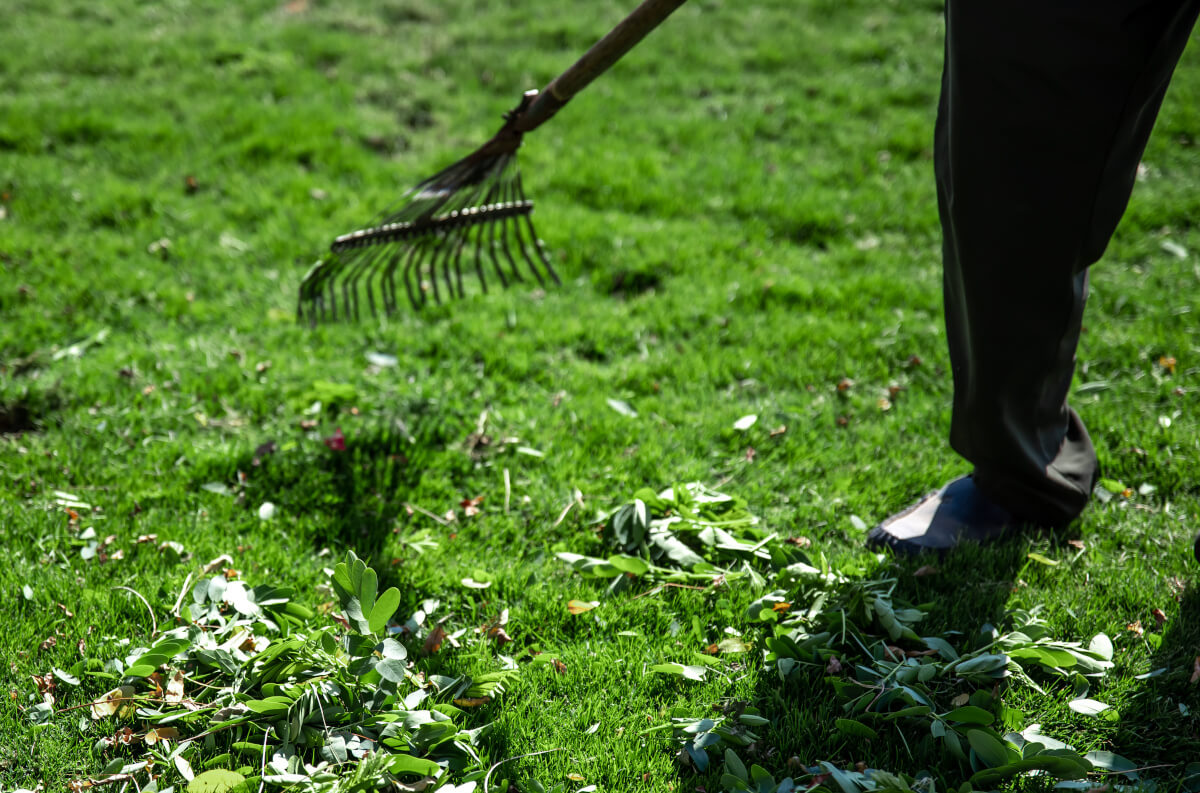 LEAF REMOVAL SERVICE
A Picture-Perfect Landscape Awaits You
Enhanced Lawn Health

Impeccably Clean and Tidy Landscape

Time and Effort Savings

Customized Solutions for Your Property

A Healthier Garden
LEAF REMOVAL FAQ
You have questions, we have answers. Below are the top questions we get about our Des Moines landscaping services.
Why Choose Excel Lawns and Landscape
Our Des Moines lawn care services can transform your outdoor space into something beautiful and functional.
Get In Touch Today
Reclaim your time and spend those nights and weekends doing what truly matters.
Thank you so much for the quality workmanship you and your team provided to us over the past week or so. The work you did not only looks great but it also provided us with superior results. I appreciate your quality of work, your professionalism, and your very reasonable prices.
The crew at Excel worked on our front porch retaining wall. They did excellent work, were courteous, prompt in getting the job done, and even came out a few months later just to double-check the wall during cold weather. Thanks for all you did. I will definitely recommend your services.
Positive: Professionalism, Punctuality, Quality, Responsiveness, Value

The team at Excel Lawn and Landscape performs lawn mowing and weed control currently. I have peace of mind knowing they take care of my yard and plan to have them help with the fence and landscape in the future. Thank you for helping me gain control of the creeping Charlie in my yard and restore my yard's curb appeal!
Positive: Punctuality, Quality, Responsiveness, Value

I called and they actually answered the phone and it didn't go to voicemail. They came to see the job and gave me a fair quote and a date when they would be able to do it. The job was completed on time and I'm very happy with the work of the team.
The recent ice storm had the sidewalks and driveway a sheet of ice. They came out twice to treat the areas. I was impressed with not only the work they performed but also that I did not have to call them to remind them. Rarely do I encounter from others the great service Excel provided. I am thrilled I hired them.