Welcome to Excel Lawns and Landscape, your trusted partner for professional landscaping services. We specialize in providing top-notch Bush Trimming Service near you, rejuvenating overgrown landscapes right in your neighborhood. Our expertise in bush trimming and commitment to excellence ensure that your outdoor spaces are transformed from tangled thickets into immaculate havens of beauty and functionality.
Our comprehensive expertise spans from knowing the optimal time for trimming evergreen bushes (which happens to be late spring) to understanding the ideal degree of pruning for each individual bush, as well as discerning whether a plant should be pruned or sheared.
Prior to initiating any trimming with our bush trimming service, a thorough assessment of your bushes is conducted to identify the most suitable timing and schedule. This ensures that the health and visual allure of each plant is maximized through our specialized service. Subsequently, we collaborate with you to seamlessly integrate bush care and plant health maintenance, which are core components of our Bush Trimming Service, into your seasonal home upkeep routine, requiring no effort on your part.
OUR EXPERTISE
At Excel Lawns & Landscape, our expertise in bush trimming is an art that we have refined through years of dedicated practice. Our skilled team possesses an innate understanding of the delicate balance between shaping nature's creations and preserving their vitality. Our expertise extends beyond the technicalities of shrub pruning.
We take the time to understand your unique preferences, the specific needs of your plants, and the overall design of your outdoor space. This personalized approach allows us to craft a trimming plan that not only nurtures the health of your bushes but also aligns seamlessly with your vision. Our skilled hands sculpt your landscape, revealing its inherent beauty and providing an inviting canvas for outdoor living. See our work.
CUSTOMIZED WEED CONTROL PROGRAMS
Just as each tree and shrub possesses its unique character, we believe that your outdoor space should reflect your distinct style and preferences. Our customized bush trimming service goes beyond mere maintenance – it's a harmonious blend of horticultural expertise and creative vision.
Whether you envision neatly pruned geometric shapes or the free-flowing elegance of natural forms, our team tailors every cut to achieve your desired aesthetic.
Elevate your outdoor haven with our customized shrub pruning service. Let your garden flourish in a symphony of shapes and textures, all orchestrated to reflect your unique sense of beauty and create an enchanting retreat right at your doorstep.
CHOOSE OUR BUSH TRIMMING SERVICE
Embark on a journey of botanical transformation by selecting our premier bush trimming service. Your outdoor sanctuary deserves nothing less than the expertise and dedication we bring to every trimming project. When you choose us, you're choosing a commitment to artful cultivation and meticulous care that will breathe new life into your landscape.
Precision Tailoring: Our bush trimming service is more than just cutting – it's an art of precision and care. In every session of our shrub pruning and bush trimming service, we don't just cut; we sculpt. Each trim is a deliberate stroke that enhances the natural beauty of your bushes, aligning with your desired design aesthetic. Our skilled arborists, experts in bush trimming, analyze the unique characteristics of each bush, ensuring they are shaped to perfection. This meticulous approach guarantees not only the visual appeal but also the health and longevity of your bushes.

Health and Vigor: Beyond the visual allure, our trimming techniques promote the vitality of your bushes. By removing deadwood, ensuring proper airflow, and encouraging balanced growth, we create an environment where your plants thrive. Our approach not only yields stunning aesthetics but also contributes to the long-term well-being of your landscape.

Peace of Mind: When you choose our bush trimming service, you're selecting more than just a task; you're investing in the expertise and knowledge of a team dedicated to your garden's prosperity. We bring years of experience, state-of-the-art equipment, and a passion for horticulture to every project, ensuring that your bushes receive the attention they deserve.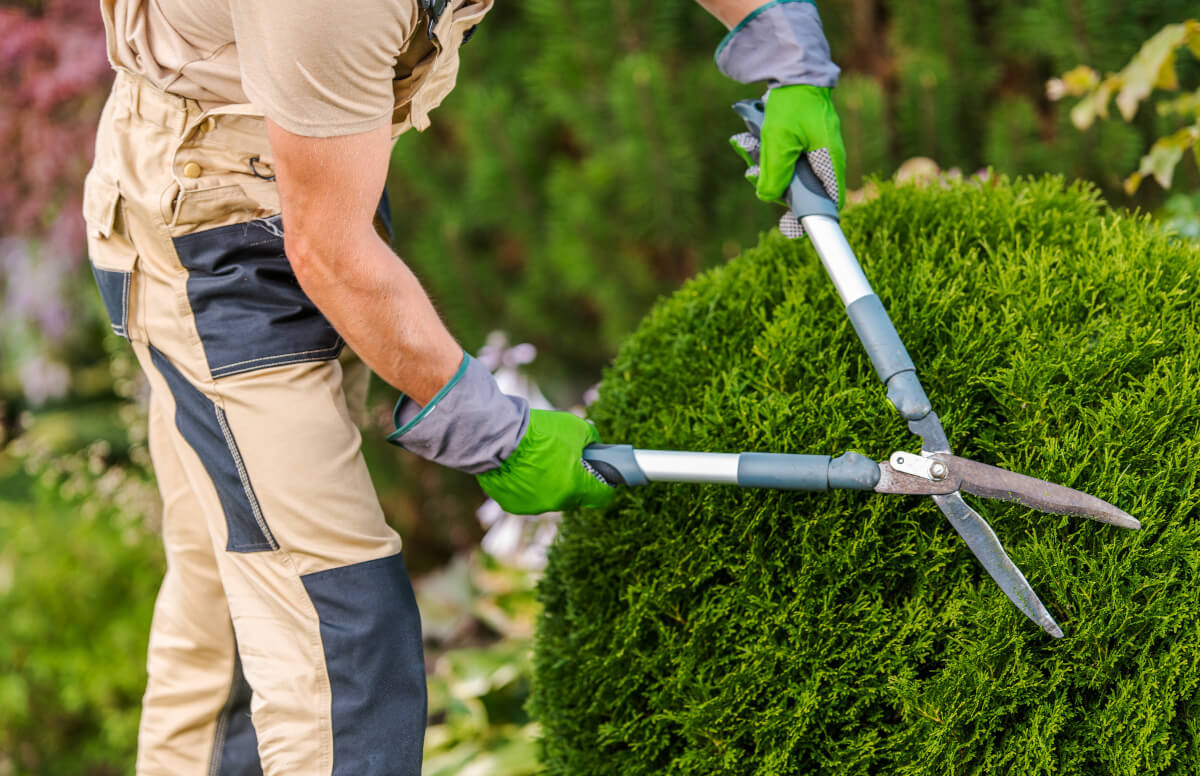 LANDSCAPE CARE SERVICE
Consult our skilled team for top-notch bush trimming service and informed landscape care.
Enhancing Curb Appeal and Aesthetics

Reducing Fire Hazards and Promoting Safety

Encouraging Healthy Plant Growth and Biodiversity

Creating Usable Outdoor Spaces
BUSH TRIMMING FAQ
You have questions, we have answers. Below are the top questions we get about our Des Moines landscaping services.
Why Choose Excel Lawns and Landscape
Our Des Moines lawn care services can transform your outdoor space into something beautiful and functional.
Get In Touch Today
Reclaim your time and spend those nights and weekends doing what truly matters.
Positive: Professionalism, Punctuality, Quality, Responsiveness, Value

The team at Excel Lawn and Landscape performs lawn mowing and weed control currently. I have peace of mind knowing they take care of my yard and plan to have them help with the fence and landscape in the future. Thank you for helping me gain control of the creeping Charlie in my yard and restore my yard's curb appeal!
The crew at Excel worked on our front porch retaining wall. They did excellent work, were courteous, prompt in getting the job done, and even came out a few months later just to double-check the wall during cold weather. Thanks for all you did. I will definitely recommend your services.
Thank you so much for the quality workmanship you and your team provided to us over the past week or so. The work you did not only looks great but it also provided us with superior results. I appreciate your quality of work, your professionalism, and your very reasonable prices.
Positive: Punctuality, Quality, Responsiveness, Value

I called and they actually answered the phone and it didn't go to voicemail. They came to see the job and gave me a fair quote and a date when they would be able to do it. The job was completed on time and I'm very happy with the work of the team.
The recent ice storm had the sidewalks and driveway a sheet of ice. They came out twice to treat the areas. I was impressed with not only the work they performed but also that I did not have to call them to remind them. Rarely do I encounter from others the great service Excel provided. I am thrilled I hired them.