Christmas Lighting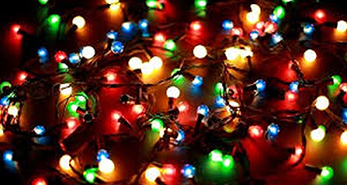 One of the best parts of Christmas is the one when you get to turn your house and yard into a picture-perfect symphony of light, color, contrast and beauty. We know that there might also be some friendly competition among neighbors this time of year (and you want your home to win the "Best Decorated" award), but installing and removing Christmas decorations is both hard and dangerous.
Usually, installing and uninstalling Christmas lights require ladders, dexterity, creativity and a good physical shape. Add cold temperatures, snow falling and slippery surfaces to the mix and you will soon understand that what might seem like a fun yearly task can turn into a disaster.
Our company works with specialized landscape architects who are trained in Christmas outdoor decorations, installations and removals at affordable prices. They work in a completely safe environment, as we use the most highly performing vehicles and tools. We don't risk falling or slipping, electrocutions, accidents or failures. On the contrary, our experts will provide you with high-end Christmas lighting services that will highlight the best features of your home and garden, creating a gorgeous lighting design and lifting the holiday's spirit.
If you choose to work with us you should know that we will first come down to make an evaluation. We will carefully listen to your needs and ideas and throw in some of our creativity into the mix. Once we set the details, our professionals will come down and install the Christmas lights so your entire property becomes a magical land to enjoy with family and friends.
In case you are worried about safety, you should know we carry strong insurance policies and workers' compensation so everything and everybody on your property is completely secured and protected from the second we come in to the moment we close the gate behind us.
After the holidays we are also willing to come over and properly uninstall the Christmas lighting and decorations. In case you are interested, we are also specialized in snow removal services, so feel free to take advantage of us and our expertise in the field!
There are a few more things you should know in case you decide to work with us:
We are receptive to your ideas, goals, budget, and project schedule. We can quickly assess the scenario and help you to make the best decision.
We have proven expertise, technical skills, education, and training, providing all our clients with a combination of skills and experience that makes us stand out from the crowd and deliver exceptional results.
We are passionate about this industry, perfectionists, detail-oriented, and driven.
We hold ourselves to consistent moral and ethical standards. Integrity is the utter most important trait we have.
In other words, we will treat your project as if it was our and we will give our 110% so you are fully satisfied with our results. So call us now and ask for a free estimate! We love a good challenge and we won't rest until you become one of our happiest customers!